New Western Australian State Champ
19 February 2019
Tasar Association of WA
2018-19 - 34rd Western Australian State Championships
Mounts Bay Sailing Club

16th - 17th February 2019
Sailing Instructions: here
NOR: here
Overall Results: here

Handicap Results: soon
The Tasar Association of Western Australia has new State Champion.
Congratulations to Lloyd Lissiman and Skip Lissiaman who dethroned multiple State Champions Scott and Julie Olsen. Lloyd and Skip are preparing for the next Tasar World Championship being held in Hayling Island, UK later this year and we wish them luck.
The racing took place over two days at Mounts Bay Sailing Club. 5 races were held with the format varying between the Saturday to the Sunday.
Saturday the fleet faced a strong South Westerly breeze for a late afternoon start in Melville Water East. MBSC set a triangle course for the fleet and conducted two fourty minute races. The extreme conditions were a challenge with even some the top crews capsizing in spectacular fashion. Following the racing TAWA held a social function where we enjoyed a BBQ buffet and drinks. We also reviewed the World Tasar Council's proposal to update class rules. This was an effective forum to understand and discuss some positive changes to our class.
Sunday the racing coincided with Mounts Bay Sailing Club's short course series. Three twenty minute races were held in a windward leeward format in Matilda Bay. The conditions on Sunday were much calmer with the first race starting in 8 to 12 knots. The sea breeze slowly built to about 15 knots for the final race. These were perfect conditions for the fleet with extremely close racing for all places. Small mistakes were costly which shows the quality of the fleet. The results were decided during the last race with Lloyd and Skip managing to hold of Scott and Julie to take the win in the last heat and win the series.
Well done to all sailors who competed, the standard of racing was high throughout the fleet which is excellent for Tasar Sailing in Western Australia.
Championship Results:
1st Tae Think Again - Lloyd and Skip Lissiman
2nd Escape Boat - Scott and Julie Olsen
3rd Critical Path - David Meehan and Rhyss Edwards
Handicap Results:
1st - Dennis Dixon and Fin Manning
2nd - Kayne and Louise Binks
3rd - Anton and Portia Mann
The teams trophy was won by Royal Perth Yacht Club.
Thanks to all the volunteers from the MBSC who jumped on board boats on Saturday and Sunday to support the class. Finally a big thank you to Brendon Green for running a superb event as Principal Race Officer and forgoing the opportunity to sail. The racing was superbly run with true courses and no delay between heats. A very big thank you from all TAWA members.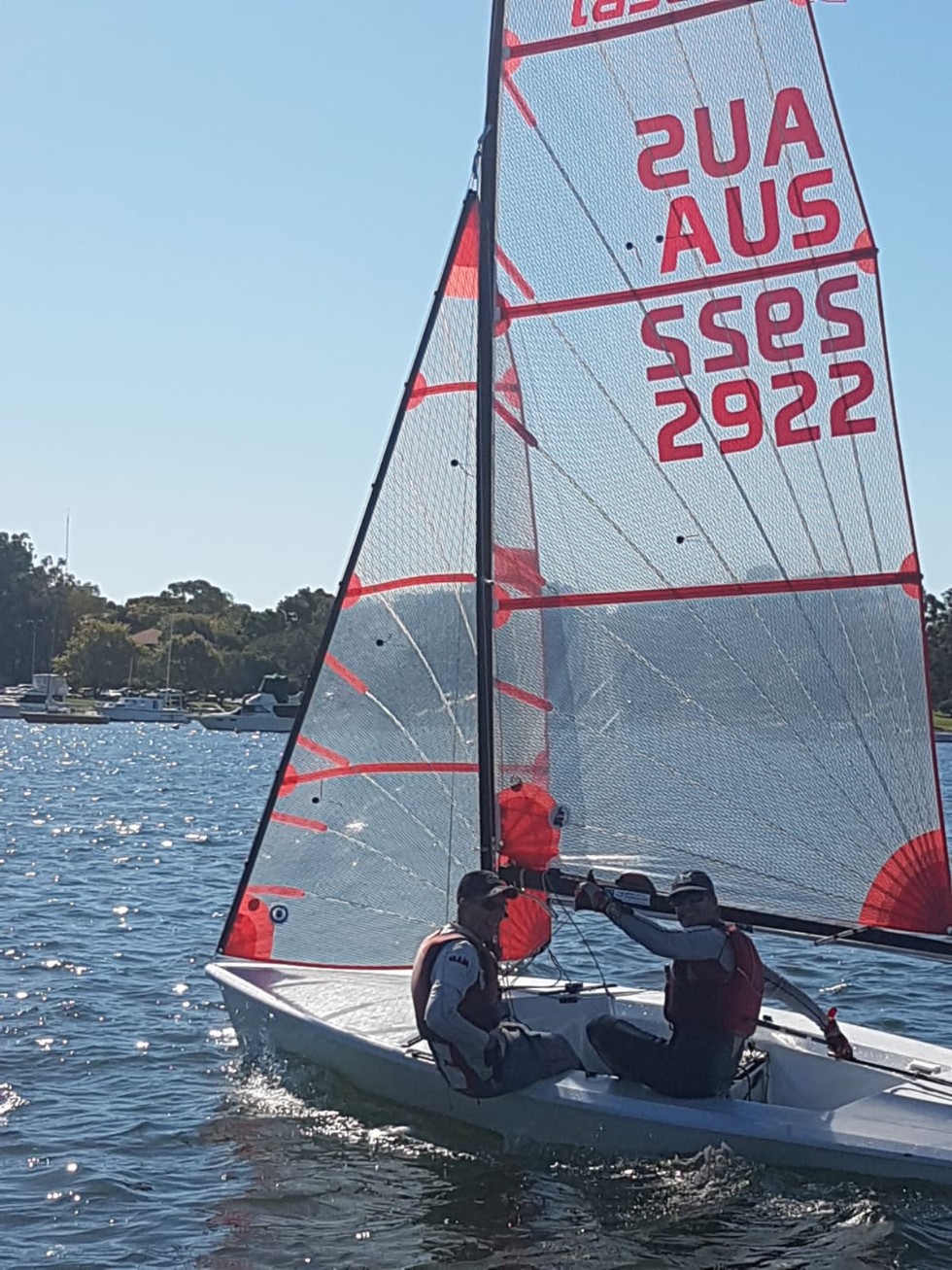 contact: tasarsinwa@gmail.com for more info