2021 Victorian Tasar State Championships - McCrae Yacht Club
6-8 March 2021
We are pleased to invite you to the 2021 Victorian Tasar State Championships on 6-8 March 2021 at McCrae Yacht Club.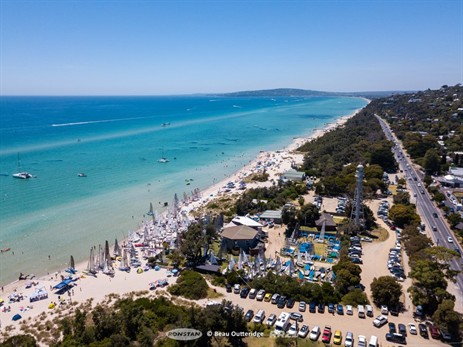 (Photo by Beau Outteridge from the Ronstan Australia Day Regatta 2021 at McCrae Yacht Club)
Venue
McCrae Yacht club is one of the premier OTB venues on the Mornington Peninsula which has hosted numerous State, National and World Championships. Crystal clear waters and excellent sailing conditions will make this a State Titles to remember!
Check out McCrae's website here.
You can also see additional photos from our recent Ronstan Australia Day Regatta which was held at McCrae Yacht Club in our photo album here.
Entries
The regatta is open to all Tasars registered with the Tasar Association of Victoria (TAV) or other Regional Class Associations provided at least one crew member is a current financial member of one of the above organisations.
Eligible boats may enter through the Sailor App, or via the following link: https://www.mysailingclub.com.au/event/GHJNM
Fees
This year's fees have been reduced to just $150 for early bird entry (by 26 February 2021). Entries beyond this date will be charged an additional $25.
Important documents
Click here for the Notice of Race.
Click here for the Sailing Instructions.
Download the Sailor App today!
The Sailor App will be used as the central point for all important documents and will be the first point of contact for live updates building up to and throughout the event.
Results
Click here for Results