It was a diverse group of sailors who met at Paynesville on the serene Gippsland Lakes on the March long weekend for the 2018 Ronstan Victorian Tasar Championships.
In attendance were two world Tasar champions and most of the group from Victoria who attended the World Tasar Championships in Japan last July and August. Including a couple of crews from the Georges River Sailing Club in Sydney. In total 25 boats made the journey to East Gippsland and added to the Class this year amongst others were a couple of lads from Listerfield Sailing Club, William and Alex and Bendigo father and daughter, Chris and Toby Clarke. The MartIn family was also there in force and a couple of Super Grand Champions (combined age of 120 plus).
The racing was tight and the race management team from the Gippsland Lakes Yacht Club minimised the waiting time between races setting the starts in quick succession. Saturday was a light eight to twelve knot sea breeze pushing in from Bass Strait over the Ninety Mile Beach. Sunday was a different deal with the winds South Westerly at around 25kt. Only nine of the boats finished before the day was abandoned. An early start was set for Monday which a cooler ten to fifteen knot Southerly provided a total of seven races for the weekend.
The top three were Chris Dance and Jeremy Elmslie who had come close the taking out the Worlds in Japan, Paul Ridgway and Charlotte Birbeck who also took out the Masters and James Sly and Ella Disney in third. The most improved crew from the previous championship held at Sorrento was Ross and Natasha Martin. The results can be found at https://www.sailres.com/view.php?s=832
A big thank you to the Gippsland Lakes Yacht Club in particular Commodore Wendy Gardiner and James Frecheville the Race Officer. The race management was impeccable and hosting of the shore activities particularly deconflicting with the popular 50th Anniversary of the Marley Point race.
So now its time to consider Easter Tasar sailing at Metung hosted by SYC and MYC or the Lake Boga Yacht Club Easter Regatta. A number of Tasar crews have already lined up these events and other participants are more that welcome.
For more information on the Metung experience contact David Taylor or visit https://syc.com.au/on-water/off-the-beach/easter-pilgrimage-metung/
or check out Lake Boga website for more information
Photos from the regatta - photos by Christie Arras and David Elmslie
Future young legends - William Taylor. Aurelia Martin, Imogen Martin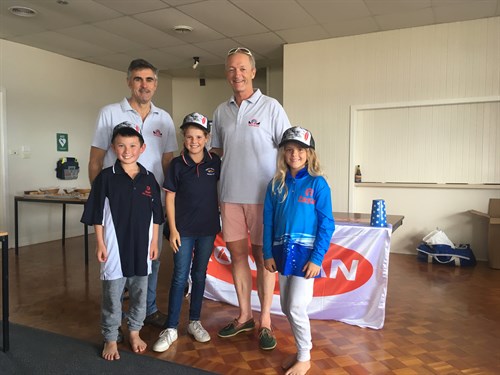 Young Guns - Jason and Jack Wilson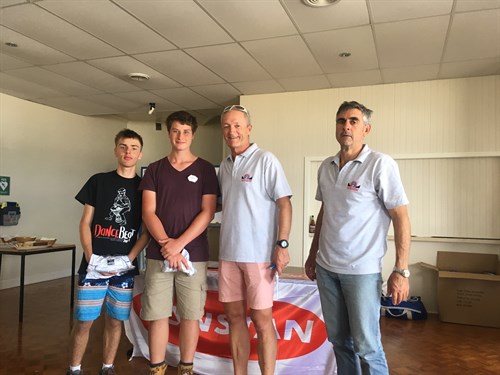 Most improved (again) - Natasha Martin and Ross Martin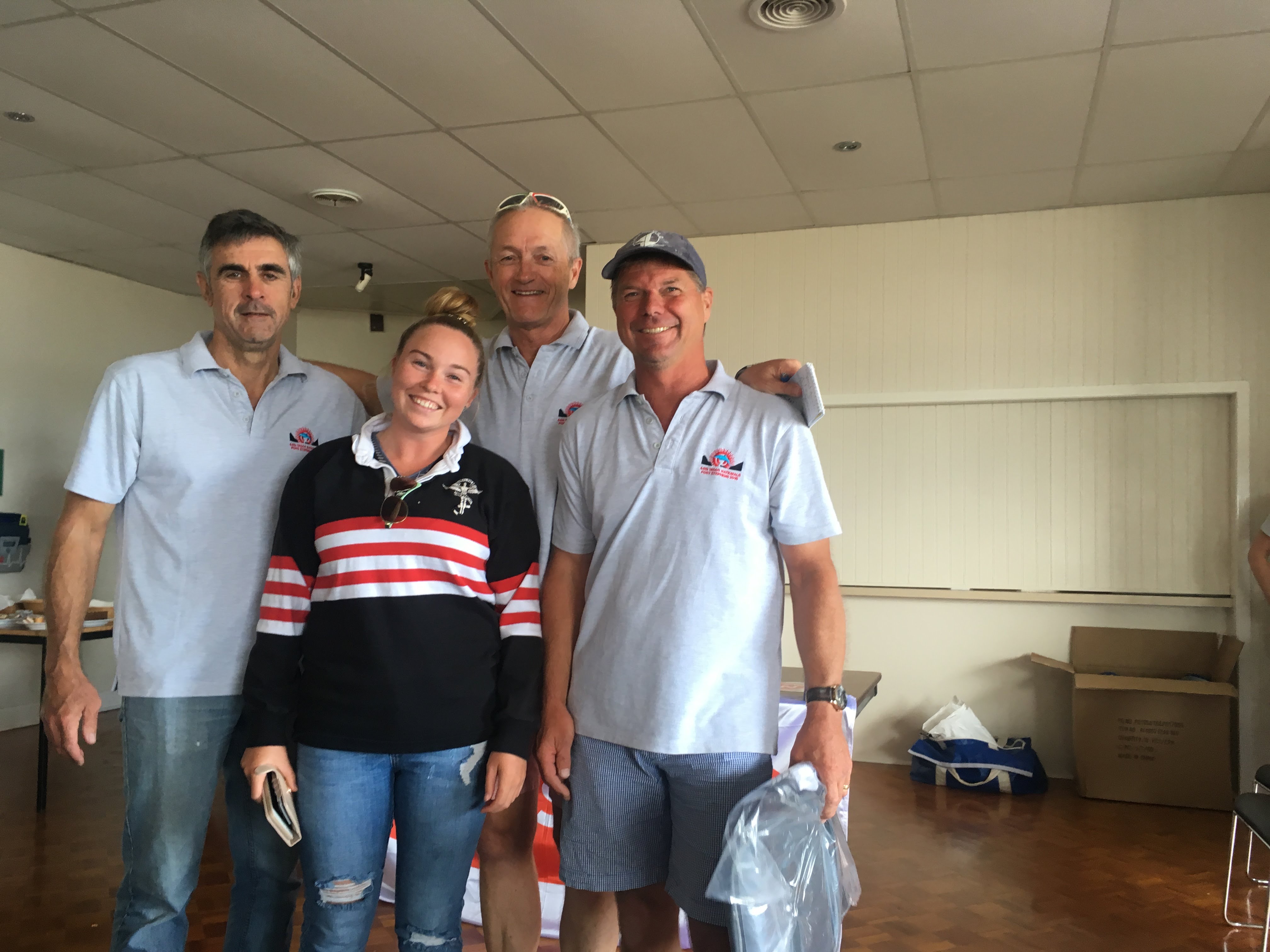 Super Grand Masters - Tony and Julie Creak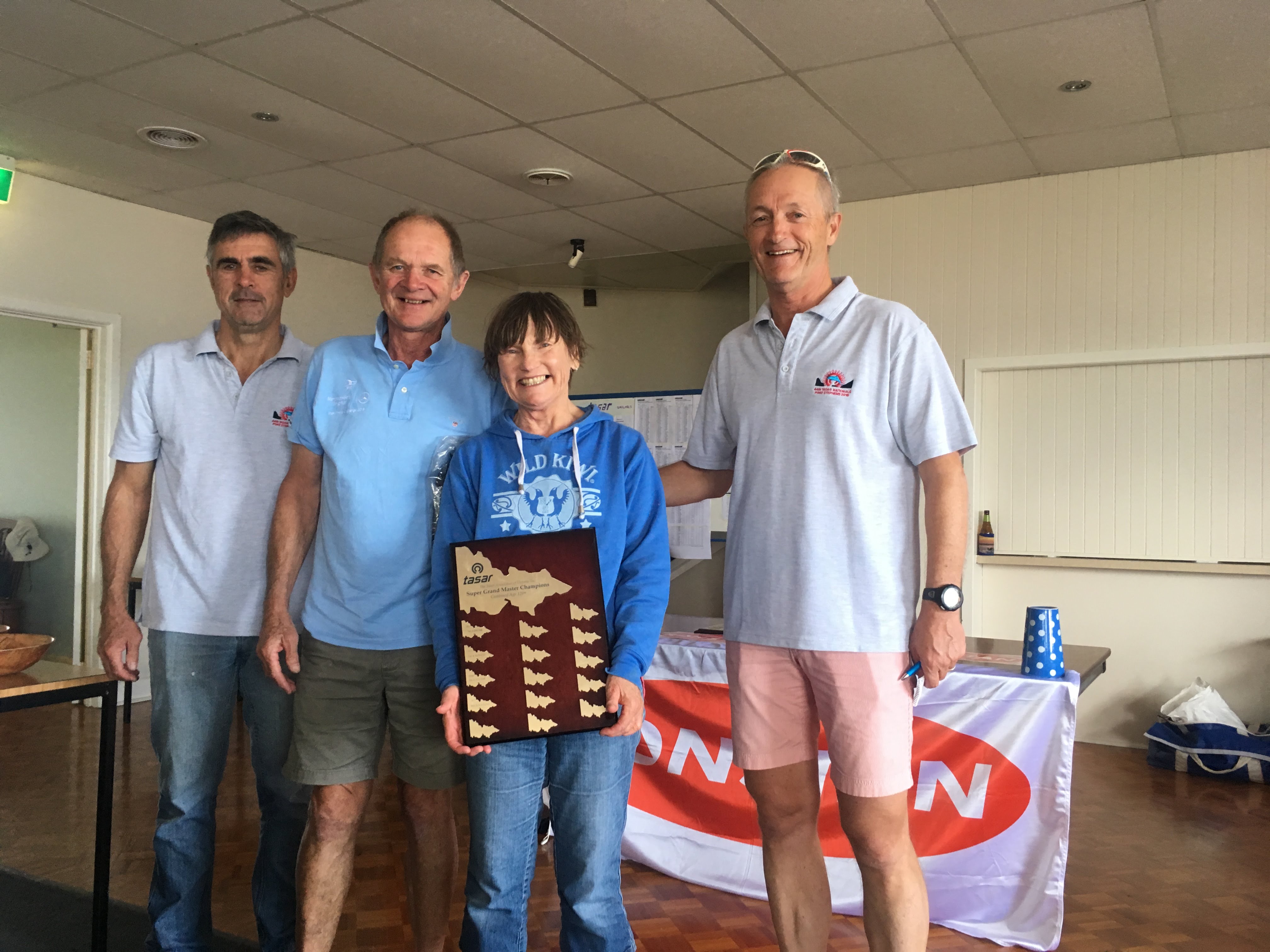 Grand Master - Heather Macfarlane & Chris Payne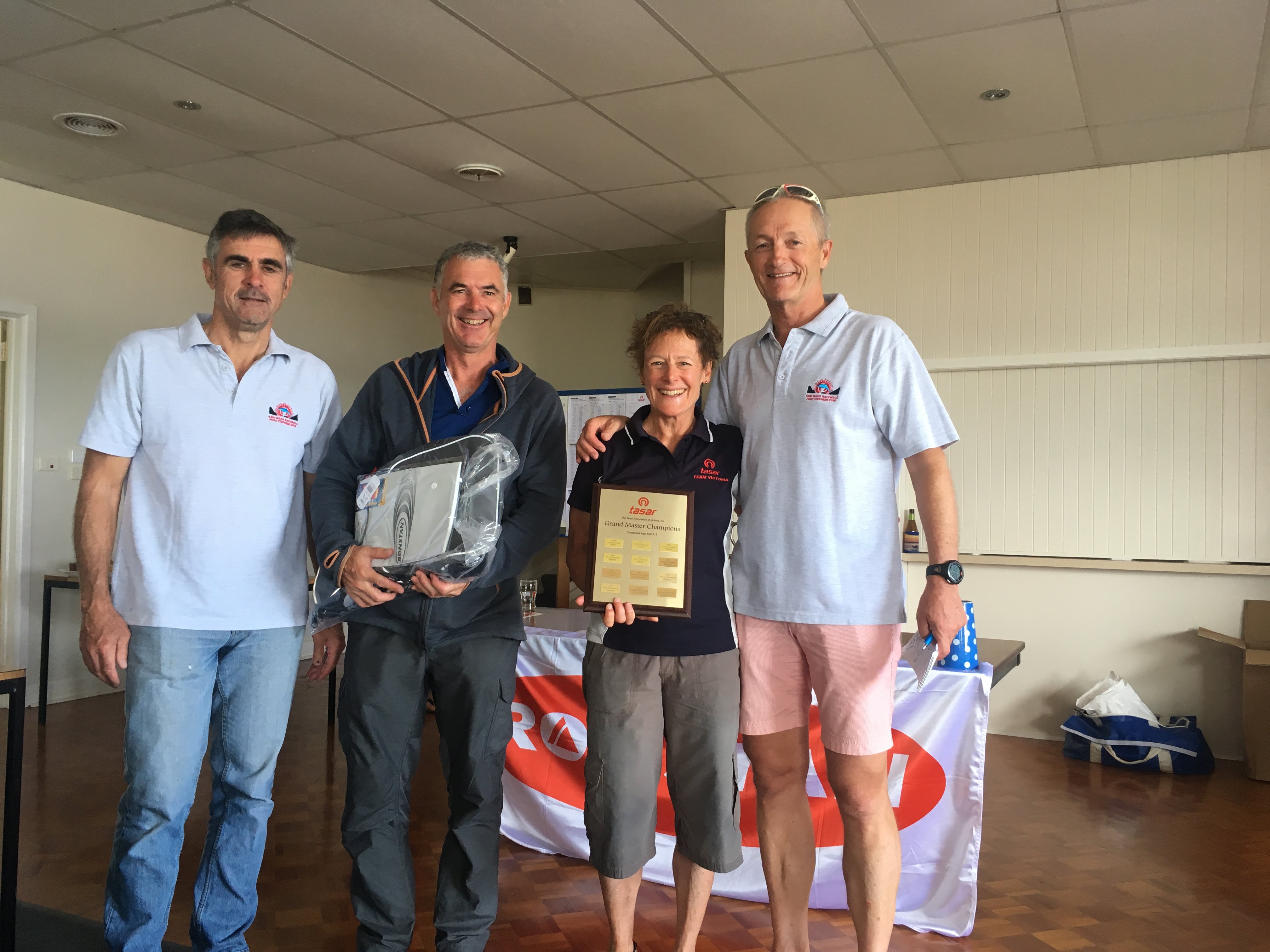 Masters and 2nd Overall - Paul Ridgway and Charlotte Birbeck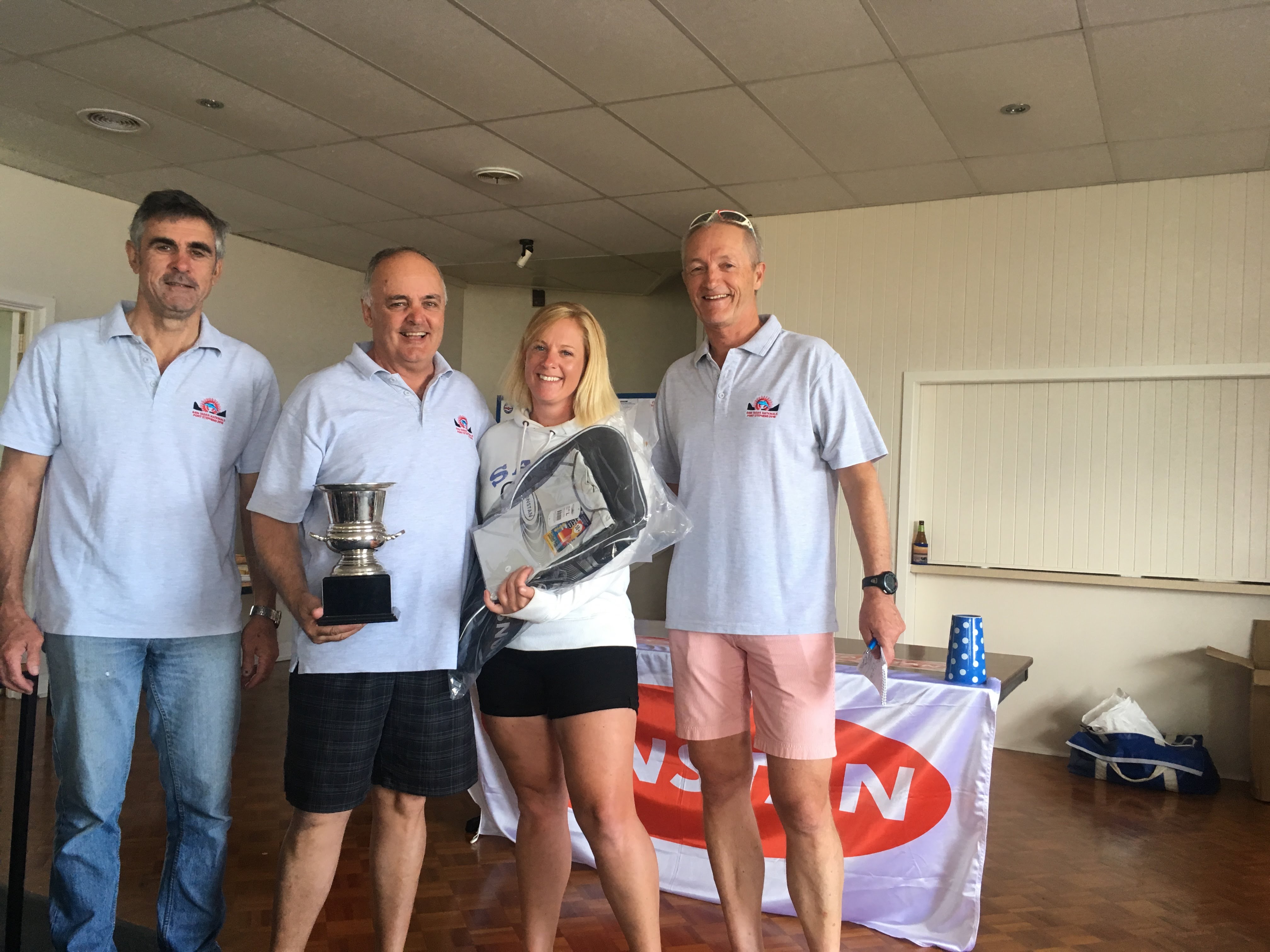 Young Legends and 3rd Overall - James Sly and Ella Disney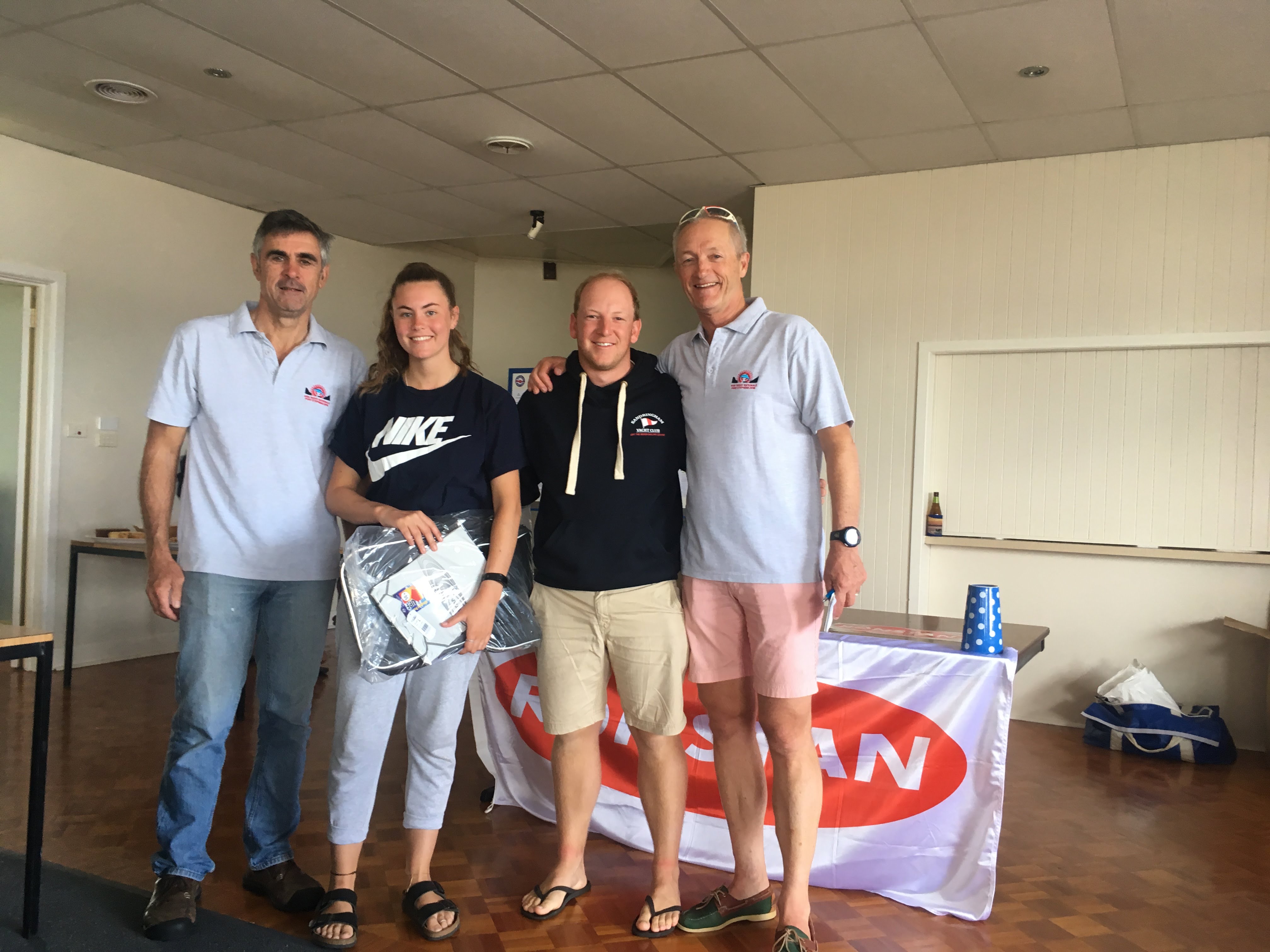 State Champions - Chris Dance and Jeremy Elmslie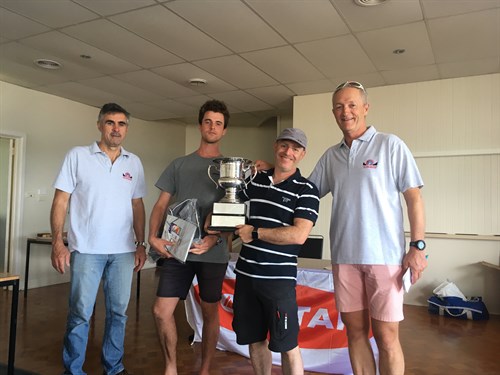 Presentation photos by David Elmslie