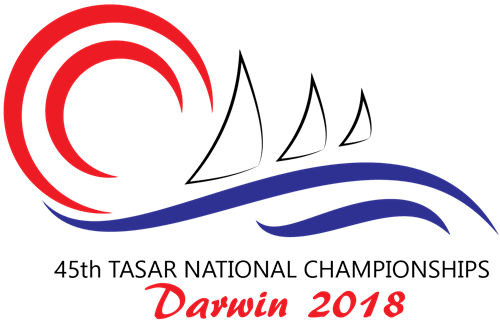 All sponsors are shown on the panel to the right, please click on the logos to access the sponsors' own websites.
Nautical Supplies
Based in Darwin Nautical Supplies is a long established specialist supplier to Northern Australia's marine sector. In addition to a wide range of boating products they have a sail repair and rigging service. They are supporting the Tasar Nationals with a Tasar boat cover as a raffle prize and are offering Nationals entrants: 15% discount on Ronstan Products; 20% discount on IRB Braided Ropes; and 10% discount on Boat Maintenance Products. Click here to read their flyer which includes the discount vouchers. They encourage entrants to pre-order by sending them an email.

NB Sailsports
NB Sailsports are providing a jib as a prize to the winner of the Tasar Nationals. They are also supplying 10 x $50 vouchers and 5 x $200 vouchers as raffle prizes. All Tasar Nationals entrants are eligible for a 10% discount (using a pre-purchase code "Darwin18") on Tasar parts purchased from NB Sailsports to be delivered to the event (or purchased directly from Chris Parkinson at the event).
Ronstan
Ronstan will be sponsoring the Tasar Nationals through the ever popular Ronstan Half Hour after each day's racing. Ronstan will be supplying well over one hundred product prizes to be presented throughout the regatta based on each day's results (and outstanding or humorous incidents).
The Scooter Shop
The Scooter Shop hires mountain bikes, scooters and motorcycles and are offering Nationals entrants a 20% discount on hire costs. They are conveniently located close to The Darwin Sailing Club, Parap, Cullen Bay and the CBD. Find them at 137 Stuart Highway, Parap (note they have recently moved from 9 Daly Street).
Waterfront Bistro
The award winning Waterfront Bistro is located at The Darwin Sailing Club. It is one of the most stunning eating locations in Darwin. They are open every day for lunch and dinner (and breakfast on Sunday). They will also serve the meals for the welcome and presentation night dinners.
Yacht Shop
The Yacht Shop is based at The Darwin Sailing Club and sells a range of sailing equipment including Ronstan and Harken products. They are offering a 10% discount to Tasar Nationals entrants during the month of July.