Tasar Class Rules Guidance
Rule C.2.2 (n)
The daggerboard case packing may be replaced with any material. This packing shall not extend beyond the surface defined by straight edge held perpendicular to the centreline and dragged along the bottom of the hull.
The following is intended to provide clarity for the implementation of Rule C.2.2 (n), which regulates optional daggerboard case packing equipment.
The rule enables a daggerboard case packing materials to achieve the functional characteristics of a fitted daggerboard case. Tasars produced after 2018 are fitted from the factory with a daggerboard case which conforms to the shape of the daggerboard (Image 1). Tasars produced prior to 2018 require additional packing to limit daggerboard movement (Image 2).
Image 1: Newly produced Tasar daggerboard case.
Image 2: Older Tasar daggerboard case.
Note: If you are not comfortable making the changes enabled by this optional rule, please connect with your local fleet or Tasar Association for help locating a specialist to perform the change.
Be aware: Daggerboards, and cases vary from boat to boat. Retrofitting the case as outlined below may limit cross compatibility between boats and daggerboards.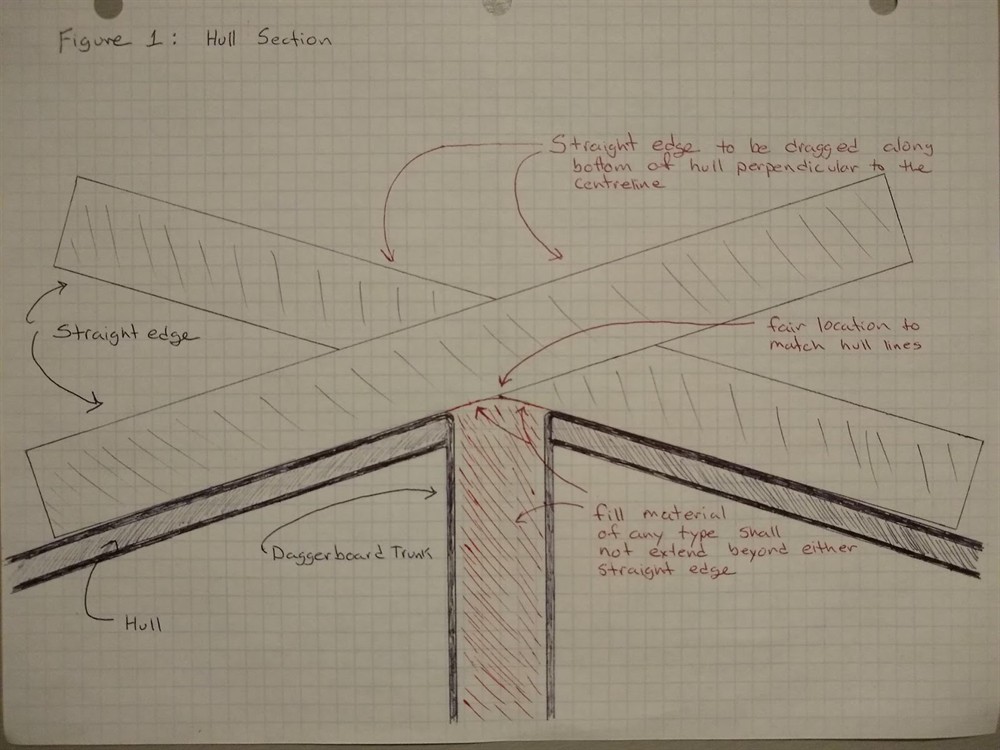 from WTC President (Antony Boscolo) and WTC Measurer (Chris Payne)
Two approaches to modifying yout pre 2018 Tasar
Hard Case retro fit - Antony Boscolo (WTC President - 2013 World Champion)
Soft Case retro fit - Stuart Templeton (ATC Measurer)