About us
The Tasar Association of the Northern Territory has a growing young fleet. About a dozen privately-owned Tasars race on Fannie Bay throughout the dry season. We have up to five relatively new boats in the Club which travel to national championships. We also have a healthy fleet of privately-owned older boats which are just as competitive.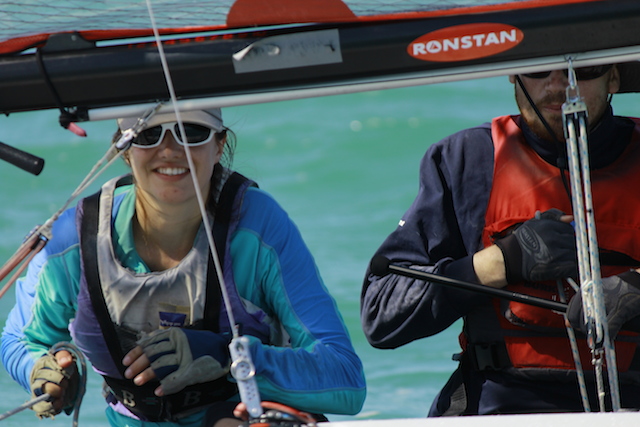 Some of the boats are older than the sailors in them.
But the class has sailors ranging from eight-year-olds to 20 and 30 something professionals to parents and near-retirees. And all are great friends.
The current stock of gun sailors have come from either The Darwin Sailing Club's learn-to-sail classes, or have graduated from 49ers, 29ers, Fireballs, A-class cats, Minnows and keelboats.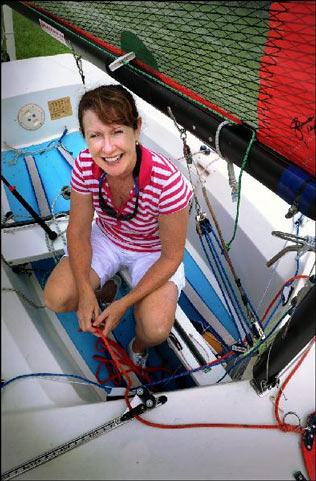 The Tasar is an attractive option in Darwin because secondhand boats are inexpensive and retain their value; the America's Cup has nothing on the racing each Sunday; and there is a well-organised and active Tasar association in the Territory.
We actively encourage sailors to buy Tasars after they learn to sail in the Club's Pacer, Pico, and Bahia dinghies.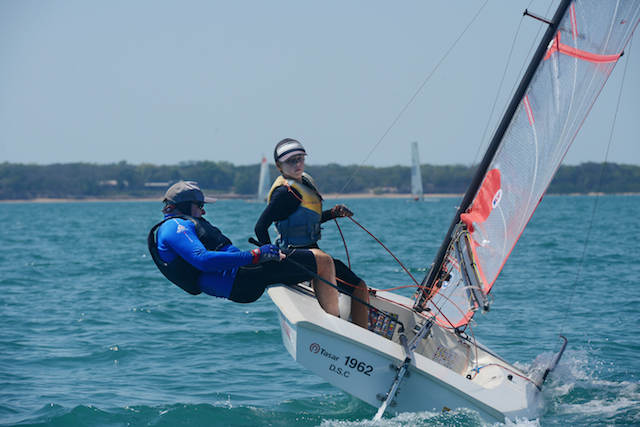 The Tasar and its sailors have been an integral part of Darwin Sailing Club since 1978.
New sailors are always welcome - both experienced and inexperienced - for helming and crewing duty. Contact us and hopefully someone may contact you soon.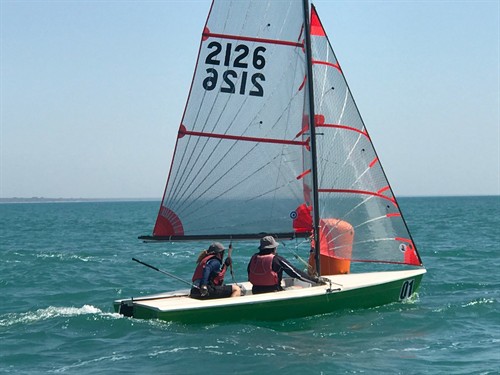 Annual sailing starts with an 800km drive for a two-day cruise on Lake Argyle in Western Australia at Easter, until the last Club race at the end of October followed by the end-of-season Tasar party.
The three-day NT Championships is on Darwin Show weekend each July.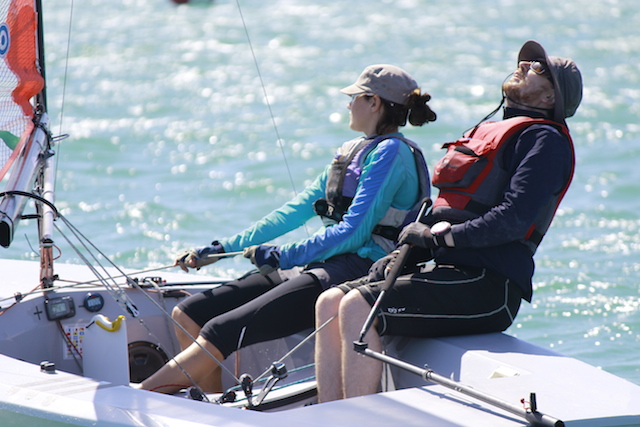 The boat owner's list says there are about 30 Tasars in the Top End. About a dozen boat sails throughout the year, and a solid five to ten boats are on the start lines each Sunday in the dry season. The rest are in temporary hibernation.
Territory Tasars also go twilight sailing about one night a week in the Dry, and occasionally some of the more experienced sailors run coaching and give regular advice to less-experienced Tasar sailors.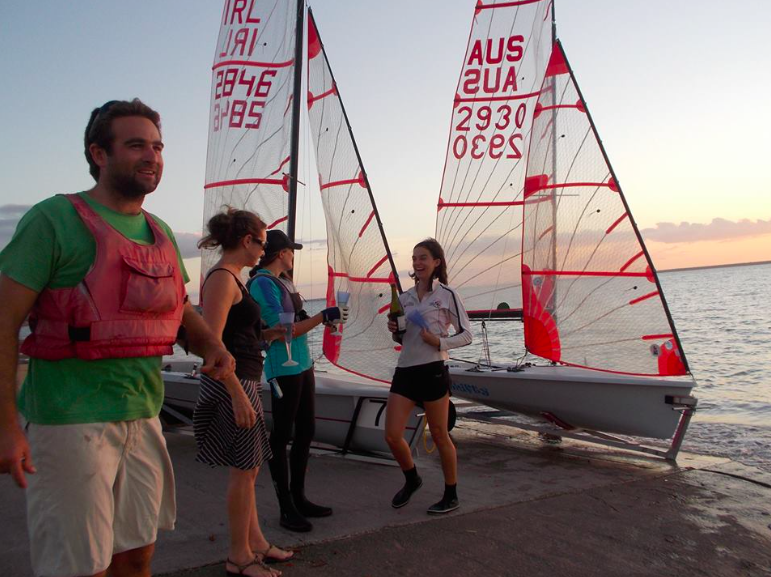 The NT Tasar class has celebrated world and national Tasar champions, and has also hosted both championships in Darwin (the last time the Nationals were held in Darwin was in 2018). About five Darwin Tasars regularly attend national championships and some post top 15 results overall.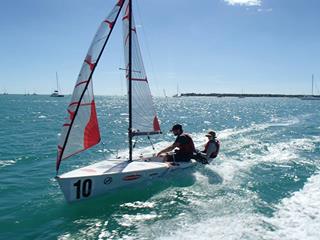 Should you sail a Tasar? Absolutely. To see Territory boats for sale, look at: Darwin Sailing Club bar Tasar noticeboard, the Tasar Australia forum, our boats for sale page, the NT Tasar Facebook, the NT News classifieds and Saturday's Marine Guide, and Gumtree. Expect to pay $3000 to $4000 for a ready-to-sail boat with a trailer. It's worth noting that two of the association's fastest boats were built in 1978 and bought by their owners for a song.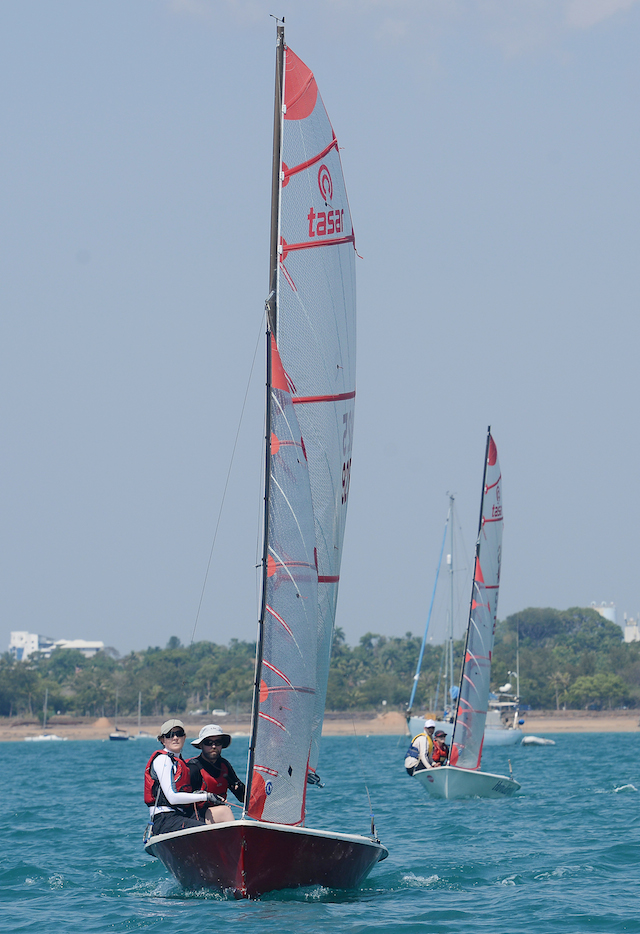 Should you buy a Tasar to teach your son or daughter to sail? Probably not. It would be roughly as successful as teaching them to drive a car. They'd have more fun and make lots of friends on one of The Darwin Sailing Club's excellent learn-to-sail courses. You'd be better off buying a Tasar with a mate or your partner or a stranger you've just met at the Club.
Some owners have also been happy to rent or loan their Tasars if they are unused.